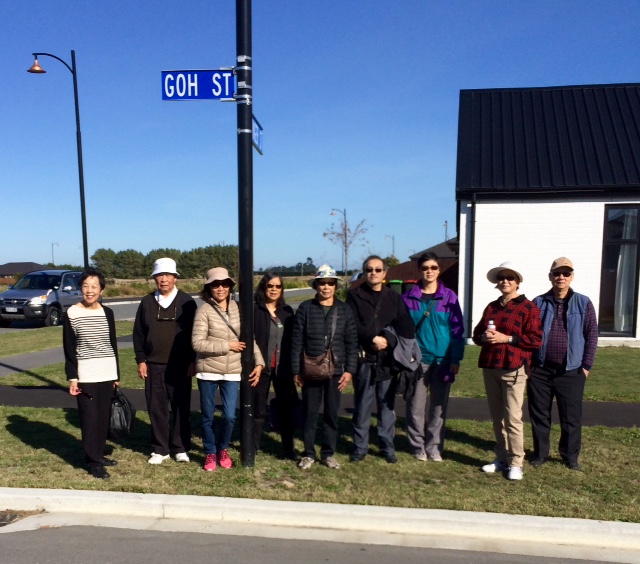 In recognition of his outstanding contribution in both his work and community services, a Street was named in honour to the late Professor Kuan Meng Goh in the Lincoln area.
"Goh Street" holds great significance as it was well earned and deserving with his illustrious achievements and dedicated work throughout his life.
Nancy Goh is our Canterbury branch represenative who liases with Eldercare Canterbury to ensure that we are updated with information on the health and wellbeing of our Senior citizens.


The Friday walking group went to Goh Street at Lincoln as part of a walking adventure.